A Retrospective Cross Sectional Study on Ectopic Pregnancy: A Two Year Study
Abstract
BACKGROUND : Ectopic pregnancy is a life threatening condition. It is importance to diagnose it early to prevent
complications. This study aims to understand the risk factors, common group age of presentation, signs , symptoms
and management. This study was conducted for 2 years in Civil Hospital, Ahmedabad.
AIM : To determine the incidence, clinical features, risk factors and morbidity and mortality associated with ectopic
pregnancy in a tertiary care hospital.
METHOD : A retrosceptive cross sectional study was done for years in Obstetrics and Gynecology Department,
Civil Hospital, Ahmedabad from August 2019 to July 2021 for the period of 2 years.
RESULTS : 82 cases of suspected ectopic gestation were observed during the study period of two years at our
institution. Total no. of delivery during the same period were 12660. The incidence of ectopic pregnancy was 0.64%.
Amenorrhoea was present in 79.2% cases,pallor was seen in 81.7% of cases. Ultrsonography reported 47.2 % of
them as ruptured, 24.3% unruptured.
CONCLUSION : Early diagnosis of ectopic is very crucial for appropriate conservative medical management.
Clinicians should be suspicious of ectopic pregnancy in any woman of reproductive age presenting with abdominal
or pelvic symptoms.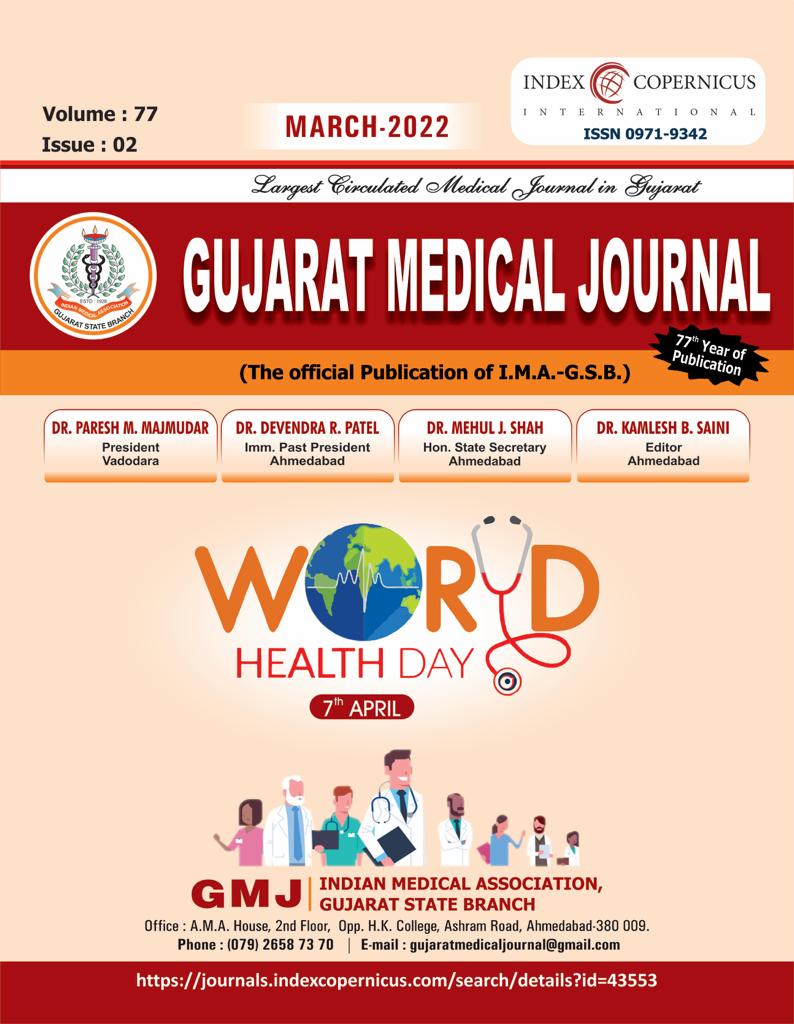 Downloads
Section
Original Articles